​Virtual Worship Services are held Sundays at 10:30am
---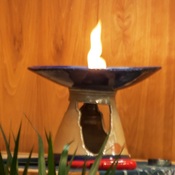 As a member congregation of the
Unitarian Universalist Association
, we covenant to affirm and promote:
The inherent worth and dignity of every person;
Justice, equity, and compassion in human relations;
Acceptance of one another and encouragement to spiritual growth in our congregation;
A free and responsible search for truth and meaning;
The right of conscience and the use of the democratic process within our congregations and in society at large;
The goal of world community with peace, liberty, and justice for all;
Respect for interdependent web of all existence of which we are a part.
UUCGV Covenant of Right Relations
Each of us, as members of this Beloved Community, do covenant:
to live as a caring community, actively supporting each other in our spiritual values as expressed in our UU principles and sources of faith;
to work together respectfully, remaining honest and direct in our communication in order to draw wisdom from both our commonalities and our diversities;
to share our gifts generously in order to contribute to the development and growth of our community;
to live, teach and demonstrate our UU tradition so that we pass a rich inheritance into the caring hands of future generations;
to express sincere appreciation for each other as we recognize our human fallibility, while maintaining a sense of humor as we live through both difficult and joyous times together.
---
---
​From Our Minister, Reverend Wendy Jones
"Because true belonging only happens when we present our authentic, imperfect selves to the world, our sense of belonging can never be greater than our level of self-acceptance."
- Brené Brown, Daring Greatly: How the Courage to Be Vulnerable Transforms the Way We Live, Love, Parent, and Lead
"That is part of the beauty of all literature. You discover that your longings are universal longings, that you're not lonely and isolated from anyone. You belong."
- F. Scott Fitzgerald
"Belonging is feeling like you are welcomed and wanted."
- Nathaniel Jones
Nobody belongs everywhere but everybody belongs somewhere. Is our sense of belonging an internal experience, or an external experience? Maybe it's both.
I also wonder if our expectations about belonging sometimes hold us back. We think we need to belong with other people, and some people do . . . And, some people say "I feel like I've never belonged when I am around other people."
I had a friend who told me she never felt like she belonged around other human beings, but when she was interacting with dogs she thrived and felt at peace. I've observed family members who are happiest when they are hanging out with their cats, and I have another friend who told me she feels like she truly belongs when she is communing with trees. My grandmother felt most alive when she was reading books and connecting with the characters in her beloved novels.
There have been times in my life when I felt like I totally belonged, and then other times when I just simply didn't fit in with the group of people around me. I think we can all belong and not belong at the same time.
Feeling like you don't belong can be a lonely feeling, and so I find it helpful to remember that there are so many different ways to belong; with animals, with nature, within ourselves or with fictional characters. In a world as diverse as ours, there is always a way to belong.
This month, as we reflect on what it means to belong, I invite you to take some time to really think about where you belong. Is it with other people in your life? Is it in nature? Is it when you're deep in meditation literally taking your consciousness into a different reality?
Maybe what we need to do is expand our definition and understanding of belonging. As I said, nobody belongs everywhere, but everybody belongs somewhere. Where do you belong?
With Love,
Rev. Wendy
---
Listen to some of our sermons here!
---
---
---